Women's Summer Bible Studies
Summers are the perfect time…
…to slow down, connect, and spend time in God's Word with other women who want to grow in their faith and fellowship together. We are offering two great studies for you this year and hope you'll join us for one, if not both!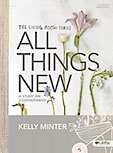 Tuesday Morning
May 23–July 11
All Things New: A Study on 2 Corinthians
by Kelly Minter
When: Tuesday mornings, 9:30-11:30 am
Cost: $20.00
Location: Lake Bible Church, Room 224
Facilitator: Marchelle Schafer, 503.407.7161
Childcare: Provided
Paul leads us through the streets of Corinth and into the hearts of these early New Testament believers who faced many of the same things as modern day Christians. As he addresses their struggles and successes we'll be reminded that in Christ we are all meant to thrive in our relationship with Christ.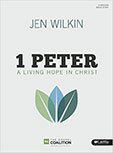 Thursday Evenings
June 8–August 3
1 Peter
by Jen Wilkin
When: Thursday evenings, 7:00-8:30 pm
Cost: $20.00
Location: Lake Bible Church, Room 224
Facilitator: Patty Berger, 503.590.4718
Childcare: Provided
Peter, a man who knew Jesus and witnessed his life, an imperfect man with a growing faith, challenges us to look beyond today, beyond current circumstances to a future inheritance. As we study 1 Peter, we will see him share his own concerns about big picture issues for the early believers, reminding them of the living hope they have in Christ, a hope that is ours as well!