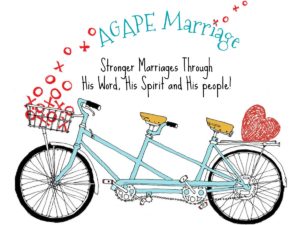 Agape Marrieds, Re|engage, Marriage Connection
Revitalize-Re|engage-Reconnect-Relationship
Marriage Ministries produce a synergistic effect on our Children's and Student ministries as families are only as healthy as marriages!
When kids see their parents model the relationship that God intended, families are strengthened.
Our community meets weekly, every Sunday.
We have date nights that include food, fellowship, and fun. Child care is always provided!
Let's get to the heart of these families BEFORE the kids are in trouble! (Proverbs 14:26)
---
Agape Marrieds Sunday morning, weekly all year
Are you looking to connect with other couples and families who share your love of The Lord? This is just the place!
Agape Marrieds encourage each other, pray together, study His Word together and desire to grow in their faith together.
We have social events & date nights,  service projects and lots of laughing too!
Come and be built up on the truth of God's Word and be encouraged by the other couples in this class!
Become part of the Agape Married Community!!
Building A Family Legacy, James Dobson: Sept-Dec 2016
Beatitudes: Having A "B" Attitude, can change your life. Jan-March 2017
James-A Faith That Works: April-June 2017
---
Marriage Connection 3rd Thursday

, January 2017-May 2017

What is MARRIAGE CONNECTION?

A place where once a month you we get to have a dinner you didn't make, while listening to practical talks that are informative and fun.

Who is it For?

All couples at every age and stage of marriage whether you've been married one year or 65 years, you are encouraged to come and BE encouraged, inspired and challenged to make your marriage stronger and supported!   Would you like your marriage to be the best it can be?

Does an evening out where you actually get to sit with your spouse and have dinner together, free from interruptions sound amazing?

If you answered yes to the last 2 questions, this time is for you!

Whatever your situation is, the practical tools you will learn and the conversations you will have will help and improve ALL marriages. You'll be surrounded by other couples that want to grow in their relationships and support marriage too.

My Friends Don't Like "Churchy" Stuff, sooo?

This time together is designed for couples with or without a Christian Faith. If you have a friend or neighbor that you'd love to invite but are worried it'll only be "churchy words" and "pious people"…don't worry, our hope and desire is to build marriages based on The Foundation of His Word, in a way that everyone will be comfortable…without compromising His TRUTH! So invite that couple you've wanted to bring to church or go to dinner with…we'll make them comfortable!

Join us February-May for:

THIRD THURSDAY – MARRIAGE CONNECTION
---
Fall 2017 September 7th-December
Re/Engage  is a marriage enrichment program. Marriages in any condition can benefit, whether you are stronger than ever as a couple and you simply want to grow even closer together or you're struggling to get along, and your marriage is broken, there will be a place for you here!
Everyone of us comes into marriage with our own story. Over time we can allow God to use our stories to grow us closer or we can try on our own and eventually become: at best apathetic and at worst, fall apart!
Be encouraged by how God has used every situation, every couple and they are all uniquely perfect!
The marriage you have today, does not  need to define the marriage you will have to have tomorrow, if you allow Christ in!!
Consider joining us NEXT Fall! September – December 2017.
REGISTER TODAY at AGAPE Marriage website
---
Coming UP
AGAPE Marriage Radio: Every Thursday at 2:30PM on KPDQ 93.9 FM, & Sunday at 11:30AM on True Talk 800 Radio AM
Contact Information or Questions?
Family Pastor: John Dotson
503.699.9840
johnd@lakebiblechurch.com
Marriage Ministry Leaders: Mike & Laurie Sheffield
503.709.7305 (cell)
agapemarriage@icloud.com
Let us know if you want to be added to our list!
---
Back By Popular Demand Love & Respect Series Slides
The Young Married Sunday School class completed a lesson series on Love & Respect which was based on the book by Dr. Emerson Eggerichs. The slides and slide notes from the class are provided below.