Our Mission: "Building people up in Christ…Sending people out for Christ…To Bring People to Christ!"
At Lake, we rejoice in our mission. As a people of Jesus Christ, we find real joy in, and thrive on, the word of our Lord and, even more so, when we are built up and build others up by bringing His Word to life in ourselves and in others in a manner which glorifies our Lord! We also absolutely rejoice in sending others out from among our body to glorify Jesus.  We rejoice even more when others, through the gifts and opportunities the Lord provides them, bring people into a loving and eternal relationship with our Lord and Savior!
The organizational element of our body which gives direction to our mission is our  Mission Committee — which is composed of members of the congregation who have a special desire bring Lake's mission to fruition through the investment of our entire congregation.
Hence, the focus of Lake's Mission Committee is to provide every member of Lake with the opportunity to glorify the name of Jesus Christ both locally and globally.
Our "Jerusalem" is our local community. In order to be an effective partner with our community and to provide a living example of our Lord, we work through a variety of local outreaches to build people up in Christ. Our local mission partners include Union Gospel Mission, Northwest Bible Training Center, and Angel Tree Ministries where we work together with unreached people who are near to us. Additionally, as a church, we express our mission in actions we take to be a community asset such as AWANA, Vacation Bible, School, Community Easter Egg Hunt, our Angel Tree Ministry and our Christmas presentation: "The Journey to Bethlehem". In each of our efforts to minister to our community, we are personally involved in reaching out to build, send, and bring people, whether children or adults, to Jesus Christ. As one such example, our AWANA club has been bringing children, nearly 300 on an annual basis, to a full knowledge of our Lord for over twenty years!
Beyond our "Jerusalem", we seek to extend the Love and Lordship of Jesus around the world: We do this locally by ministering to Internationals abiding in the Portland-Metro community – from from Asia to Africa – through our own  International Ministry, to all over the globe: India, Nepal, Mexico, South America, the Caribbean, Ireland, Uganda and through "All About God" its "Global Outreach" – anywhere there is someone seeking Jesus on the internet!!! And, even though we have mission representatives serving around the globe…right here at Lake, we fully participate in each of these outreaches including sending short-term mission teams to Oaxaca, Mexico and Masaka, Uganda and wherever, we pray, that the Lord may lead us!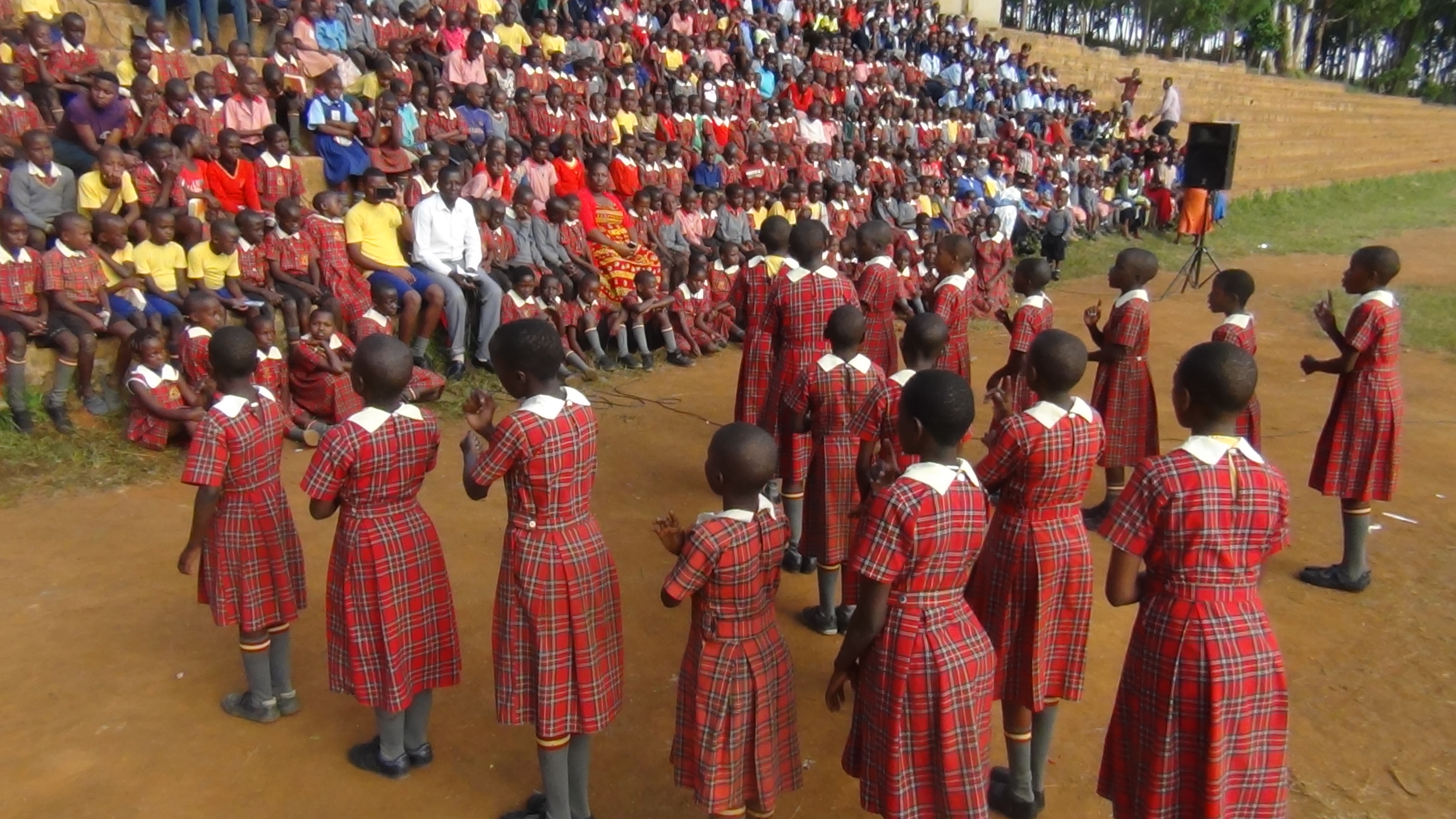 Uganda 2018 Mission
At the end of the day, we pray that somewhere, sometime, every day, we are feeling, tasting, and living our mission, so much so, that no doubt exists anywhere on the face of this earth that Jesus Christ is Lord and Savior for all! Please see our calendar for the latest dates of upcoming events.