Welcome, Guests
We are so glad you are with us today. If you are a fellow believer, our earnest hope is that you will be spiritually enriched and edified by your experience here today. And if you are not yet a disciple of our Lord Jesus Christ, our prayer is that today some influence here may draw you toward Christ.
Volunteers are at the Welcome Center to assist you with any needs or questions you may have.
Sermon - Jim Andrews, Pastor
The Consummation of the Age: Part II
Word From the Pastor
I personally love history. That in part is because through the past I better understand the present. And through biblical prophecy I have a better grip on the future. So, if sometimes we feel we do not know what is going on in the present, we at least take comfort in the fact that through the Scriptures we have read the last chapter of the book. We know how it all turns out. In the end it is a rout. We win and we win big and in the interim, our sovereign God causes all things to come out His way. Evil cannot avail. Righteousness, peace and justice at last will prevail in Christ our coming King. That's the thing. Nothing else matters.
All-Church Announcements
Sunday Worship Schedule

9:30 AM
Family Worship 9:30 AM – 10:45 AM
Children's classes – Infant through 2nd grade
11:00 AM
Adult Bible Fellowship 11:00 AM – 12:15 AM

Agape Marriage Class – taught by Mike & Laurie Sheffield, Room 232
The Book of Acts
College & Career – taught by Brian Overholt, Room 243
Reflections Class – taught by Dan Wilcox, Room 152

Children's Sunday School – Infant through 5th grade
Youth Group – Middle School and High School
Angel Tree Christmas Outreach

Please consider donating a gift to a child who has a parent in prison and/or sign up to deliver these gifts. This is a ministry that can help reach children and parents with the love of Jesus Christ. Children's names will be available on Sundays and you can now select children by access the Virtual Angel Tree site. Lake's access code is HXCZK.

Virtual Angel Tree
The Virtual Angel Tree site allows you to select and help children all over the United States. Simply put in Lake's access code HXCZK and select the child.
Sandy Arrell will be available in the Narthex to help you.
Adult Bible Fellowship
11:00 AM
Agape Marriage "The Book of Acts" by John MacArthur. Taught by Mike and Laurie Sheffield. Marriage Room #232.
Reflections "A Biblical Perspective on Suffering: The Pain, the Growth, and the Glory." Taught by Dan Wicox. Room #152.
College And Career "A Crafted Response: Apologetics". Taught by Brian Overholt. College and Career Room #243
5:00 PM
"Romans" Taught by Pastor Jim. Great Room #238.
This Week at Lake
Sunday
Youth Group
Adult Bible Fellowship: Romans
Monday
"Fit2Serve" Women's Fitness Program
Tuesday
Heart To Heart Women's Bible Study
Student Bible Study for Young Men and Young Women
Wednesday
"Fit2Serve" Women's Fitness Program
Zoom Study of Esther
College and Career Bible Study
Awana
Thursday
Women in the Word Bible Study
Men's Evening Bible Study
Friday
"Fit2Serve" Women's Fitness Program
Monthly Prayer Meeting
Saturday
Ladies Neighborhood Bible Study (Meets the 1st and 3rd Saturdays of each month)
Upcoming Events
December
12 – Youth Group Christmas Caroling
17 – Youth Group Festival of Lights
18 – College and Career Grotto Lights/Gift Exchange
Adult Education
Mid-Day Bible Study

Online study taught by John Dotson. Meets on Zoom, Wednesday's at noon with a study of Esther. This book describes God's faithfulness to the Jews in exile, and it also gives hope to all as God slowly rolls out a picture of what a waits His own at the end of days. Join us at noon on Zoom. The Zoom link is https://us02web.zoom.us/j/83291154849.
Children's Ministry
Looking for a place to serve?

We are in need of teachers during the 11:00 AM Sunday school. Signing Bonus: Joy!
Contact Sharon Van Slyke for more information, 503-699-9840 or sharonv@lakebiblechurch.com.
Youth Ministry
Youth Events

Sunday Morning Youth Service at 11:00 AM
Sunday Youth Group 5:00–7:00 PM
Young Men and Young Women's Bible Study, Tuesday's 6:00–8:00 PM
Upcoming Events
December 12th: Caroling
For details contact John Dotson or johnd@lakebiblechurch.com and 503.915.7577 or call/text Clara.
College and Career Ministry
College & Career Bible Study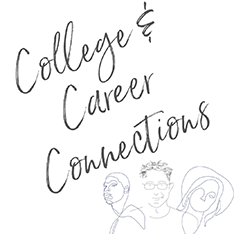 College & Career is meeting for Bible study on Wednesday nights. Join us in our study of Revelation.
6:00 to 8:30 PM
College and Career Room 243
Join us Sunday morning at 11:00 AM as part of the Adult Bible Fellowship program. Learn more about apologetics in the College and Career Room, Room 243.
Please contact David Fielding at davidf@lakebiblechurch.com for more information.
Upcoming Event
December 18th: Grotto and Gift Exchange
Women's Ministry
Women's Bible Studies

Heart to Heart on Tuesday Mornings
1 Kings 1-11, Proverbs & Ecclesiastes
The Rise and Fall of Solomon
Author: John MacArthur, Cost $30.
Begins Tuesday, September 14, 2021 and ends December 7, 2021. Two formats available: in person or remote (using Zoom).
Women in the Word on Thursday Evenings
Attributes of God, Who Does God Say That He Is?
Author: Steven Lawson, Cost $20
Begins Thursday, September 16 through December 9, 2021 Class Leader Patty Berger.
Saturday Neighborhood Bible Study
Hebrews, Study Host is Nerissa Swain. No Cost
First and Third Saturday of Every Month, 5:00–7:30 PM. If you have questions, please email Sharon Van Slyke at sharonv@lakebiblechurch.com.
Men's Ministry
Men's Bible Study

New Men's Bible Study: Micah
Every Thursday at 7:00 to 8:30 PM in the Great Room or on Zoom. Study ends on December 9th.
Contact John Dotson for more information.
Giving Summary
Giving to Date
Weekly Budgeted Contributions
$22,715
Contributions Received
$16,855
Contribution Shortfall
-$5,860
Budgeted Contributions YTD
$477,015
Contributions Received YTD
$428,262
Contributions Shortfall YTD
-$48,754
Thank you for your faithfulness.
Mission Ministry
Operation Christmas Child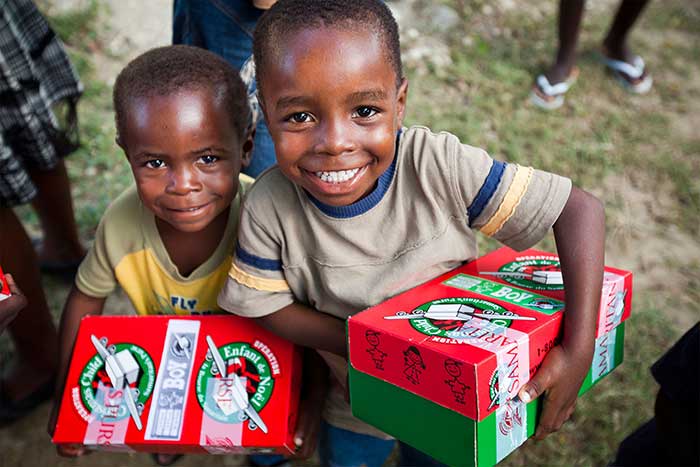 Again…Thank you all!
215 Christmas boxes were provided for distribution through Operation Christmas Child. Hall Street Baptist Church which has been the drop off church for Operation Christmas Child boxes for the last seven years has for the past four years commented as follows:
"We always wait for you to come because Lake Bible always delivers on our hopes for a good outcome!"
Such a reputation for dedication is always A Glory to God and, of course, this Year we have, once again, lived up to meaning of our mission theme!
Stay Connected
Update Contact Information
Has your email address changed recently? Have you just moved? Did you change jobs or cell phone numbers? We would like to update our records. Please send personal contact information to Stacy Olson (stacyo@lakebiblechurch.com) or call 503.699.9840
Life Groups

Where People Care While Sharing Life
Prayer Ministry
Monthly Prayer Meeting
Join us 7:00 PM on the first Friday of the month in the Prayer Room (Room 153). Contact: Email Kent Robinson or phone 503.330.2056
Church Prayer Chain
To join the church prayer chain, contact the office at 503.699.9840, or email Stacy Olson at stacyo@lakebiblechurch.com.
Connect Online
Sermon Podcast

Available on iTunes and via our searchable Sermon Podcast Archive.
YouTube Channel

Video of recent sermons and a live feed of the 9 AM service can be found on Lake YouTube Channel.
The Final Word Radio Program

KPDQ-FM 93.9 at 7 PM and 11:30 PM
TrueTalk AM-800 at 9 AM and 5:30 PM