Welcome, Guests
We are so glad you are with us today. If you are a fellow believer, our earnest hope is that you will be spiritually enriched and edified by your experience here today. And if you are not yet a disciple of our Lord Jesus Christ, our prayer is that today some influence here may draw you toward Christ.
Volunteers are at the Welcome Center to assist you with any needs or questions you may have.
Sermon - Jim Andrews, Pastor
In the Beginning
Word From the Pastor
Those who best understand the beginning of things will best understand the outcomes of things. The major reason our generation has gone so morally beserk is because most people are ignorant of what was in the beginning, cannot connect the dots and are uninterested in learning the truth. Science for all its proud professions of understanding is dumber than a post about ultimate things and truly in the dark about the beginning of things. As we can all see, it leaves us mired in a world still just as broken, blind, unjust, hateful, angry, and spiraling out of control as ever. And always will until these pretenders come to terms with "in the beginning,' That mystery is only unveiled by divine revelation and to those wise enough to believe and heed it.
Adult Bible Fellowship
Sunday
11:00 AM PM
Agape Marriage The Book of Luke, taught by Mike and Laurie Sheffield. Marriage Room (Room 232).
Reflections Romans, taught by Dan Wilcox. (Room 152)
College And Career "Foundations of the Christian Faith" taught by Lucas Howard. College and Career Room (Room 243)
5:00 PM
Book of Psalms, taught by Pastor Jim. Great Room (Room 238).
This Week at Lake
Sunday
Baptism Class
Youth Group
Pastor Jim's Adult Bible Fellowship: Book of Psalms
Monday
"Fit2Serve" Women's Fitness Program
Tuesday
Heart to Heart Women's Bible Study
Youth Bible Study for Young Men and Young Women
Wednesday
"Fit2Serve" Women's Fitness Program
Online Study of Nehemiah
College and Career Bible Study
Thursday
Women in the Word Bible Study
Men's Evening Bible Study
Friday
"Fit2Serve" Women's Fitness Program
Upcoming Events
June
4 – Youth Group Beach Day
5 – High School Graduates being Honored
6 – Cooking With Friends: Summer-tizers
16–30 – Uganda Mission Trip
16 – Women in the Word Summer Study Begins
17 – The Ambassadors Forum "Friday Forum" Event
26 – Lake Bible Annual Business Meeting
July
18–22 – Zommerang Vacation Bible School
Adult Education
Mid-Day Bible Study

Online study taught by John Dotson. Meets on Zoom, Wednesday's at noon with a study of Nehemiah. Join us at noon on Zoom. The Zoom link is https://us02web.zoom.us/j/83291154849.
Children's Ministry
9:30 AM

Nursery
2's – Kindergarten Classes
Grades 1-5 attend Worship music during service with parents, then are dismissed to their class.
11:00 AM
Nursery, Kindergarten
2's Through Grade 5 Classes
Vacation Bible School

Zoomerang Vacation Bible School 2022 is July 18th – 22nd
Register Sundays in the Narthex or in the office. $30 per child.
We are looking for VBS Volunteers, (especially adults). If you would like to volunteer, please sign up at the VBS counter in the narthex.
Youth Ministry
Youth Events

Sunday Mornings at 11:00 AM
Sunday Evening Youth Group at 5:00 – 7:00 PM
Young Men and Young Women's Bible Studies, Tuesday's 6:00–8:00 PM
Upcoming Events
June 4th: End of School Year Event
For details contact John Dotson or johnd@lakebiblechurch.com and 503.915.7577 or call/text Clara.
College and Career Ministry
College & Career Bible Study

Wednesday night Bible Study: 6:00 – 8:00 PM. Studying Revelation. College & Career Room #243
Sunday Mornings: 11:00 AM – Adult Bible Fellowship – Foundations of the Christian Faith. College & Career Room #243
Please contact David Fielding at davidf@lakebiblechurch.com for more information.
Women's Ministry
Women's Bible Studies

Heart to Heart on Tuesday Mornings
The Life of Samson
Author: W. Robert Godfrey, Cost $35
New study begins Tuesday, May 24, 2022. If I were to mention the name of Samson, many would immediately associate it with the Bible. A man with great strength. But who was he and what can we learn from his life? Despite his problems and failures he was instrumental in rescuing Israel from the Philistines. God's plans and purposes are never thwarted by our weaknesses.
Women in the Word on Thursday Evenings
2 Samuel
Author: John MacArthur, Cost $20
New study begins June 16th. Far from perfect, and a man who made many mistakes, David, king of Israel, had a heart for God that continually drew him back to his Creator. Class Leader Patty Berger.
Saturday Neighborhood Bible Study
New Study: Hebrews 11
Cost $20
Hosted by Nerissa Swain and open to the community at large, please register so we know you are coming.
First and third Saturday of every month, 5:00–7:30 PM. If you have questions, please email Sharon Van Slyke at sharonv@lakebiblechurch.com.
Cooking with Friends is Back!

Summer-Tizers! (our theme for June) Monday June 6th, 6:00 PM $10.
An evening for women of cooking, sharing a meal and time in the Word. Register in the Narthex on Sunday or in the office.
Questions? Email Sharon Van Slyke sharonv@lakebiblechurch.com.
Men's Ministry
Men's Bible Study

Men's Bible Study – The Book of Esther: 7:00 – 8:30 PM, Thursday Evenings. Meet in person and also on Zoom.
Contact John Dotson at johnd@lakebiblechurch.com for any questions.
Giving Summary
Giving to Date
Weekly Budgeted Contributions
$22,715
Contributions Received
$11,293
Contribution Shortfall
-$11,422
Budgeted Contributions YTD
$1,044,890
Contributions Received YTD
$1,007,693
Contributions Shortfall YTD
-$37,197
Thank you for your faithfulness.
Mission Ministry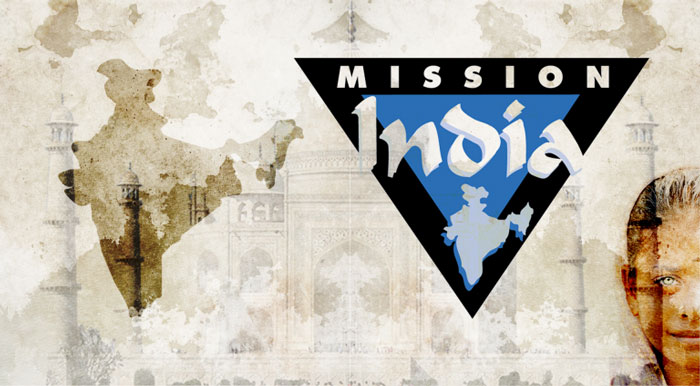 As we close in on a new fiscal year (July 1, 2022-June 30, 2023), the Mission Committee has had to carefully consider whether support for our Mission Outreaches should be continued and this includes…Mission India!
In this last year, Lake supported a year-long Children's Bible Club. Two hundred children enrolled in the Bible club and as the year progressed there was a dramatic improvement of in behavior of the children and in their relationships with their parents.
The children were able to "breathe in" many scriptural truths from the Bible which gave them an opportunity to see these truths working in the midst of the coronavirus pandemic in their state of Andhra Pradesh. Mission India reports that a strong and credible foundation was established through this Bible Club experience for these 200 children from which is expected many changed lives from living under the bondage of Hinduism to the joy of knowing and serving Jesus! And so, we believe our continued support is vital to this mission. Mission India does not invite our physical support mainly because the law in India regarding "conversion" which augurs against "Bringing People to Christ" makes equipping local Believers in India best to carry out the work of the Gospel.
Trained believers in India accomplish far more than Missionaries for other countries. But what we can and should do is pray for these Indian believers who are reaching out with the Gospel of Jesus to those who otherwise would be unreached.
Pray, pray, and pray every day that our support and encouragement would work to bring many to a Saving Knowledge, Following, Trust, and Love for Jesus!
Stay Connected
Update Contact Information
Has your email address changed recently? Have you just moved? Did you change jobs or cell phone numbers? We would like to update our records. Please send personal contact information to Stacy Olson (stacyo@lakebiblechurch.com) or call 503.699.9840
Prayer Ministry
Monthly Prayer Meeting
Join us 7:00 PM on the first Friday of the month in the Prayer Room (Room 153). Contact: Email Kent Robinson or phone 503.330.2056
Church Prayer Chain
To join the church prayer chain, contact the office at 503.699.9840, or email Stacy Olson at stacyo@lakebiblechurch.com.
Connect Online
Sermon Podcast

Available on iTunes and via our searchable Sermon Podcast Archive.
YouTube Channel

Video of recent sermons and a live feed of the 9 AM service can be found on Lake YouTube Channel.
The Final Word Radio Program

KPDQ-FM 93.9 at 7 PM and 11:30 PM
TrueTalk AM-800 at 9 AM and 5:30 PM