Welcome, Guests
We are so glad you are with us today. If you are a fellow believer, our earnest hope is that you will be spiritually enriched and edified by your experience here today. And if you are not yet a disciple of our Lord Jesus Christ, our prayer is that today some influence here may draw you toward Christ.
Volunteers are at the Welcome Center to assist you with any needs or questions you may have.
Sermon - Jim Andrews, Pastor
The Paradox of Blindness
Word From the Pastor
The more stubbornly people insist they are sighted, the more certain it is that they are purblind; the readier folks concede they are blind, the likelier it is that they will see the truth that will make them free.
This Week at Lake
Sunday
Monday
"Fit2Serve" Women's Fitness Program
Wednesday
"Fit2Serve" Women's Fitness Program
College and Career Group
Thursday
"Women in the Word" Women's Evening Bible Study
Men's Bible Study
Friday
Youth Group return from Spokane Mission Trip
Upcoming Events
August
12 – Youth Group Thursday Fun Day
September
15 – Awana Begins
Life Group Ministry
Robinson Life Group

They are taking a break for the Summer and will begin again in September.
If you have questions, please call Kent Robinson at 503.330.2056.
Adult Education
Bible Study

Online study taught by John Dotson meets on Zoom, Wednesday's at noon. Our current study is an exploration of the book of Daniel. Not only does this book describe God's faithfulness to the Jews in exile, it also gives hope to all as God slowly rolls out a picture of what waits His own at the end of days. Join us at noon on Zoom. See you next Wednesday.
Sunday Morning Adult Classes
Please consider joining one of our Sunday School classes.
9:00 AM
Foundations Class: Hermeneutics 4 led by Clayton Greer. This class meets every Sunday in room 254.
Agape Class: Is meeting on the first and third Sunday's of the month. This class meets in the Agape room.
Reflections Class: Discipleship led by Dan Wilcox. This class meets every Sunday in room 152.
Children's Ministry
Sunday School

Children's Sunday School meets at 9:00 AM (during first service).
Please contact Asa Hart if you have any questions.
Youth Ministry
This Week

Youth Group
Sunday's 5:00–7:00 PM
Guys and Ladies Bible Study, Tuesday's 6:00–8:00 PM
Upcoming Events
August 12th, Thursday Fun Day
College and Career Ministry
Weekly Study and Gathering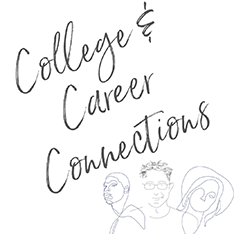 College & Career is meeting for Bible study on Wednesday nights.
6:00 to 8:30 PM
College and Career Room 243
Please contact David Fielding at davidf@lakebiblechurch.com for more information.
Women's Ministry
Women's Summer Study

Do you wish you had more recall of scripture or better understood what it's really saying? If you feel a little lost in knowing how to study God's word without the use of a published study book then you are invited to our study of The Psalms of David. We'll use our Bibles and learn study tools that will equip us and breath new life into our time in the Word.
This workshop style class will be offered both onsite and on Zoom. A good Bible will be helpful but not required.
Study Name: The Psalms of David
When: Tuesday mornings 10:00 to 11:30 AM, June 1 – July 13
Cost: $20 for materials
Questions? Contact Sharon at sharonv@lakebiblechurch.com
Summer Study - Women in the Word

Study Name: Daniel, John MacArthur
Study Name: June 10–July 29
Cost: $20 for materials
Thursday nights 6:45 to 8:30 PM, Room 232. Led by Patty Berger.
Daniel knew the meaning of hardship. He was carried off to Babylon, had to start a new life in a foreign land with a belief system that didn't acknowledge the one True God. He surely suffered and, at times, experienced loneliness for the land of his birth, the customs of his people. Yet God had a special plan for Daniel and would accomplishHispurposethroughallheexperienced. LikeDaniel,we too can discover that God is with us and is bigger than any hardship or trial we experience.
Questions? Contact Patty Berger at pmberger@hotmail.com
Men's Ministry
Men's Bible Study

A look at Church history from 7:00 to 8:30 PM on Thursday nights in the Youth Worship Room also on Zoom.
Contact John Dotson for more information.
Giving Summary
Giving to Date
Weekly Budgeted Contributions
$22,715
Contributions Received
$18,372
Contribution Shortfall
-$4,343
Budgeted Contributions YTD
$68,145
Contributions Received YTD
$58,997
Contributions Shortfall YTD
-$9,148
Thank you for your faithfulness.
Stay Connected
Update Contact Information
Has your email address changed recently? Have you just moved? Did you change jobs or cell phone numbers? We would like to update our records. Please send personal contact information to Stacy Olson (stacyo@lakebiblechurch.com) or call 503.699.9840
Life Groups

Where People Care While Sharing Life
Connect Online
Sermon Podcast

Available on iTunes and via our searchable Sermon Podcast Archive.
YouTube Channel

Video of recent sermons and a live feed of the 9 AM service can be found on Lake YouTube Channel.
The Final Word Radio Program

KPDQ-FM 93.9 at 7 PM and 11:30 PM
TrueTalk AM-800 at 9 AM and 5:30 PM