Welcome, Guests
We are so glad you are with us today. If you are a fellow believer, our earnest hope is that you will be spiritually enriched and edified by your experience here today. And if you are not yet a disciple of our Lord Jesus Christ, our prayer is that today some influence here may draw you toward Christ.
Volunteers are at the Welcome Center to assist you with any needs or questions you may have.
Sermon - John Dotson
When God is the Reason for a Heavy Heart
Word From the Pastor
Where is God today as we go through a pandemic, as we face civil unrest? Has He gone silent? Have these times taken Him by surprise and He has no answer? Or could it be that this is fulfilling God's purpose for the church? Could God be using this to purify the church and draw His children back to Him? Are we a faithful people or have we given our hearts to lovers other than the Lord, our creator and savior? Today's message calls us to look inside and see if there is only one God in our lives and what does a heart committed to Him really looks like.
Sunday School
In person Sunday School Classes are cancelled pending governmental guidelines of when to reopen.
This Week at Lake
In light of governmental guidance, your Elder Board has suspended all formal, in-house Lake ministries, including Sunday services. We will be following the government guidelines as to when we will be reopening.
Upcoming Events
Upcoming Events
At this time all events have been pending.
Life Group Ministry
Online Life Group Meetings

The following Life Groups continue to meet this week.
Miller Life Group
Adult Education
Colossians Bible Study

Pastor John is teaching a study on Colossians for both men and women. Tuesdays at 7:00 PM
The study book that will be used is Colossians and Philemon by Christopher A. Beetham. It is available from Amazon in both book and Kindle formats.
If you have any questions about this study, please contact John Dotson.
Reflections Class Online

Dan and Mike will be hosting class online. Use the link below to connect and input the supplied meeting ID if you would like to join them. All are welcome to participate.
When
Sunday's at 10:30 AM – 11:30 AM
Audio Only
Call (669) 900-6833, then enter Meeting ID: 964-163-503 and password 12345
Agape Class Online

On Sunday at 10:30 AM join us via the zoom app for a survey of the New Testament.
Children's Ministry
A Pilgrim's Progress

In August we showed A Pilgrim's Progress sponsored by RevelationMedia. They have made it available to watch at home, for free. You will need to enter a valid email address to watch the movie.
Worldview Class On Video

With the cancellation of VBS and the ongoing measures of social distancing, we will be offering a Week on Worldview through online teaching videos. In addition to this we will be releasing the at-home VBS video series, IncrediWorld, for our younger kids from the fine folks at Answers in Genesis. All content will be sent to our email list on July 10th. If you are not on our emailing list and would like to be included, please let us know!
Youth Ministry
Upcoming Events

Youth Group is meeting on Zoom, Monday, Wednesday and Friday at 3:00 PM.
Youth Group on Sunday and Thursday nights from 6:00 PM to 8:00 PM in the Youth Wing
Youth Fun Tuesday's, 12:00 to 3:00 PM in the Youth Wing
College and Career Ministry
Weekly Study and Gathering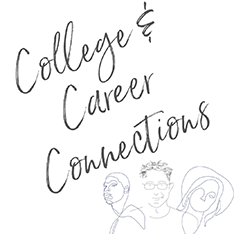 College & Career is meeting for Bible study on Wednesday nights.
Please contact David Fielding at davidf@lakebiblechurch.com for more information.
Giving Summary
Giving to Date
Weekly Budgeted Contributions
$22,715
Contributions Received
$23,323
Contribution Surplus
$608
Budgeted Contributions YTD
$22,715
Contributions Received YTD
$23,323
Contributions Surplus YTD
$608
Thank you for your faithfulness.
Mission Ministry
The Continuing Impact of the Coronavirus on Uganda!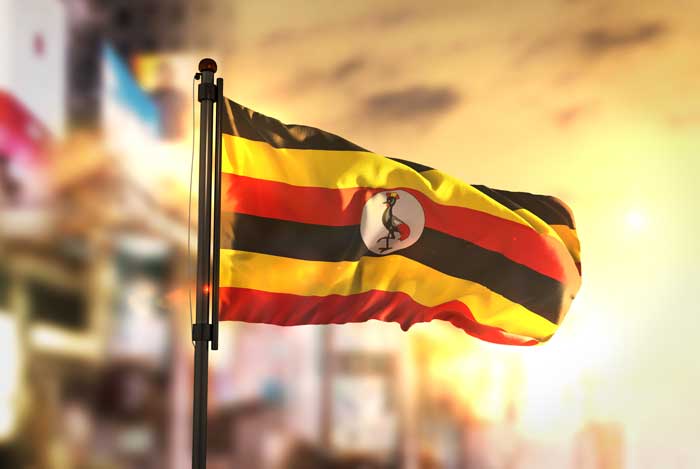 As of June 28, Uganda had registered 870 cases of COVID-19 with no fatalities. Containment measures such as restrictions on travel, public gatherings, closure of businesses and schools has had severe impact on the economy and people's livelihoods. An estimated 3.15 million could fall deeper into poverty, adding to the 8.7 million Ugandans currently living below the poverty line. This has been worsened by the onset of heavy rains and flooding, and a locust invasion whose impact was expected during April-June of 2020. Overall economic growth is projected at 3 to 4 percent in the current fiscal year, lower than the 6.3 percent that had been anticipated for the year.
The closure of Uganda prohibited our 2020 team from carrying out its mission to Uganda! "Sam's Attic" which, like Lake Bible Church, helps bring supporting funds to the teachers and the schools it supports, is, of course, greatly hampered by our own Corona Virus situation.
Let us not forget our brothers and sisters in Uganda we have long reached out to with our gifts and mission outreaches.
Please pray and pray and pray for the people of Uganda!
Stay Connected
Update Contact Information
Has your email address changed recently? Have you just moved? Did you change jobs or cell phone numbers? We would like to update our records. Please send personal contact information to Stacy Olson (stacyo@lakebiblechurch.com) or call 503.699.9840
Life Groups

Where People Care While Sharing Life
Connect Online
Sermon Podcast

Available on iTunes and via our searchable Sermon Podcast Archive.
YouTube Channel

Video of recent sermons and a live feed of the 9 AM service can be found on Lake YouTube Channel.
The Final Word Radio Program

KPDQ-FM 93.9 at 7 PM and 11:30 PM
TrueTalk AM-800 at 9 AM and 5:30 PM
Agape Marriage Connection

KPDQ-FM 93.9 Monday 2:00 PM
KPDQ-FM 93.9 Thursday 2:30 PM
TrueTalk 800-AM Saturday 12 noon
TrueTalk 800-AM Sunday 11:30 AM