Welcome, Guests
We are so glad you are with us today. If you are a fellow believer, our earnest hope is that you will be spiritually enriched and edified by your experience here today. And if you are not yet a disciple of our Lord Jesus Christ, our prayer is that today some influence here may draw you toward Christ.
Volunteers are at the Welcome Center to assist you with any needs or questions you may have.
Sermon - Asa Hart
All that He Demands He Provides
Word From the Preacher
We cannot worship on our own terms, at our own whim, or by our own works. But God has graciously provided a way back to Him for His people. Let us cast aside every hindrance and boldly enter His presence through Christ.
Sermon Study Questions
Dig deeper into this week's sermon topic by discussing these study questions with your family or Life Group.
We see the character of God displayed in this text. How can we have confidence in Christ because of God's character? See 2 Timothy 2:11-13.
Read Romans 3:21-26. Paul uses the same terminology in vs. 25 as is found in Lev. 16 to say that Christ is presented as an atonement. Why is Christ's offering superior to the offerings of the Day of Atonement?
From this text we see how we cannot reach out to God by our own effort. What are some of the ways that we don't seem to connect this truth to our practice?
The sprinkling of the blood on the East side of the "mercy seat" of the Ark of the Covenant signified a return to fellowship with God in Eden. How does this give us hope in this sin-cursed world right now?
All-Church Announcements
Please Update Your Contact Information
We want to keep our contact information updated. If you have any changes to your contact information or are new to the church please send your information to Stacy at stacyo@lakebiblechurch.com
Sunday School
In person Sunday services cancelled through April. Weekly sermons will continue to be delivered online.
This Week at Lake
In light of governmental guidance, your Elder Board has suspended all formal, in-house Lake ministries, including Sunday services, through April 28th.
Upcoming Events
Upcoming Events
At this time all events have been postponed.
Children's Ministry
New Easter Book for Children
Jesus Rose for Me
A new children's Easter book, Jesus Rose for Me can be purchases in the church office for $10, but please call first.
Introduce your toddlers to the real meaning of Easter and share with them the joy of the greatest truth of all — Jesus is alive!
Annual Easter Egg Hunt Cancelled
Our annual Easter Egg Hunt is cancelled due to the governmental guidelines and schools being cancelled until April 28th.
VBS 2020
Please pray for VBS 2020 due to all that is currently happening.
Questions contact Asa Hart at asah@lakebiblecurch.com.
Youth Ministry
Upcoming Events
Stay connected online!
Giving Summary
Giving to Date
Weekly Budgeted Contributions
$22,715
Contributions Received
$19,871
Contribution Shortfall
-$2,844
Budgeted Contributions YTD
$885,885
Contributions Received YTD
$937,290
Contributions Surplus YTD
$51,405
Thank you for your faithfulness.
Mission Ministry
A Mission Report from Nepal!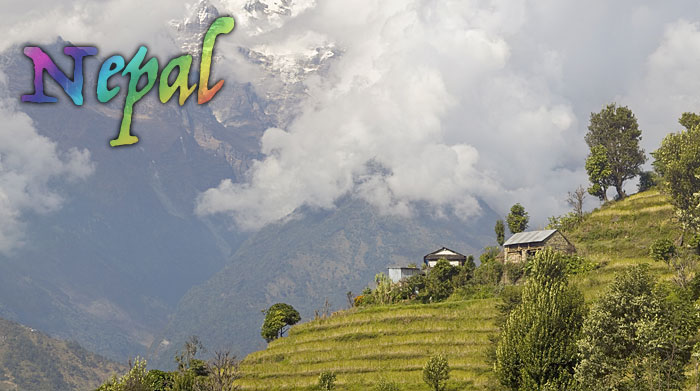 Could the Corona Virus reach a remote country such as Nepal?
This is what our Missionaries Elihu and Janine had to say: "It has been a taxing month as we work to clean and set up our house in Mugu. There have been many trips to the market [a long Street that runs down the middle of a ridge where all the shops are]. It is about a mile long from our home. As for the virus, Nepal has been in lock down for a week [email was sent on March 30th]. No travel in the country or out of it. It is hard to say how bad the country has been so far as the Corona Virus is concerned. There have been only 3 confirmed cases, but everyone is scared and scared of being tested and forced into hospitals. When the lock down was announced many Nepalese returned from overseas and most have returned to their villages…so…if anyone who came with the virus, it will soon be seen in these villages!
Our concerns are that the border is closed. We will not be able to Get food in the mountains where we are. Things like oil and cooking gas and rice come from India. We have enough provisions for one month. Too, there is no access to basic medical care so we are definitely at risk if we contract the Corona Virus.
We trust in the Lord always! And, especially at this time. We are Pleased to be here and we would not be here if it were not for our Lord so, again, we must trust in Him and we are very glad to do so, because He has been
so
gracious to us and we are very hopeful!
Please Pray That Elihu, Janine and their children do not contract the corona virus!
Stay Connected
Update Contact Information
Has your email address changed recently? Have you just moved? Did you change jobs or cell phone numbers? We would like to update our records. Please send personal contact information to Stacy Olson (stacyo@lakebiblechurch.com) or call 503.699.9840
Life Groups
Where People Care While Sharing Life
Connect Online
YouTube Channel
Video of recent sermons and a live feed of the 9 AM service can be found on Lake YouTube Channel.
The Final Word Radio Program
KPDQ-FM 93.9 at 7 PM and 11:30 PM
TrueTalk AM-800 at 9 AM and 5:30 PM
Agape Marriage Connection
KPDQ-FM 93.9 Monday 2:00 PM
KPDQ-FM 93.9 Thursday 2:30 PM
TrueTalk 800-AM Saturday 12 noon
TrueTalk 800-AM Sunday 11:30 AM