Welcome, Guests
We are so glad you are with us today. If you are a fellow believer, our earnest hope is that you will be spiritually enriched and edified by your experience here today. And if you are not yet a disciple of our Lord Jesus Christ, our prayer is that today some influence here may draw you toward Christ.
Volunteers are at the Welcome Center to assist you with any needs or questions you may have.
Sermon - Jim Andrews, Pastor
No Middle Ground
Word From the Pastor
When it comes to Jesus, neutrality amounts to opposition, playing it safe amounts to playing Him false. No way to be a friend of Jesus unless one takes sides with Jesus.
All-Church Announcements
Annual Apologetic Conference

Coming October 23-24th.
The Ambassadors' Forum will be presenting their annual apologetic conference. We will be streaming the conference live here at the church. This year's keynote speaker is renowned apologist, Josh McDowell, the author of many books including his greatest work, Evidence That Demands a Verdict. The cost for the conference at Lake is $10 a person which includes a lunch option of a box lunch from Chickfill-A or a salad. The conference starts Friday from 5:00 PM to 9:00 PM and concludes Saturday 9:00AM to 5:00 PM. You can register by replying to Stacy at stacyo@lakebiblechurch.com or with Pastor John at johnd@lakebiblechurch.com. We are limited to 50 spots so register quickly. If you want to watch the conference from home you can register yourself by going to The Ambassadors' Forum website.
New Arrival
Congratulations, Hohenshelt Family

Makayla and Justin and big brother Winston welcomed Evelyn Louise, 8lbs 10oz and 21 inches, into their family on September 16th. Mom and baby are healthy and doing well.
Sunday School
9:00 AM
Agape: Systematic Theology (Fall & Winter Quarters) taught by the Sheffields and the Davis's. 9:00 AM Zoom weekly link and password – Meeting ID: 857 0809 0628 Password: 526755
10:30 AM
Foundations: Foundations of the Faith (Fall Quarter) taught by Clayton Greer. Join Zoom Meeting 9am to 10:15am 9/13/2020–12/6/2020. Meeting ID: 812 8464 4655 Passcode: 586675
Reflections: Evangelism (Fall Quarter) taught by Dan Wilcox and Mike Morris. 10:30 AM, Join via Zoom Password: 12345 or for audio only: Call (669) 900-6833, then enter Meeting ID: 964-163-503 and same password. Code and password will be the same each week.
This Week at Lake
Sunday
Monday
"Fit2Serve" Women's Fitness Program. Meeting outside.
Tuesday
Heart to Heart, Women's Bible Study (On-site)
Heart to Heart Bible Study (Via Zoom)
Youth Bible Study for Young Men
Youth Bible Study for Young Women
Wednesday
"Fit2Serve" Women's Fitness Program. Meeting outside.
Revelation Class (Via Zoom)
College and Career Bible Study
Thursday
PM Women in the Word, Women's Bible Study
Men's Bible Study
Life Group Ministry
Life Group Meetings

Robinson Life Group
The Robinson life group will begin meeting in person the first Sunday of October.
If you have questions, please call Kent Robinson at 503.330.2056.
All Other Life Groups
Our remaining life groups are currently paused at this time.
Adult Education
Revelation Bible Study

Pastor John has started teaching a study on the book of Revelation for both Men and Women. This class is offered Wednesdays from 12:00–1:00 PM via Zoom.
If you have any questions about this study, please contact John Dotson.
New Cross Training Classes

New Cross Training Sunday classes have begun. Join us as we endeavor in "Building the Body of Christ".
All classes are currently being held online via Zoom, and all are welcome to jump in any class!
Agape: Systematic Theology
Taught by the Sheffield's and Davis's at 9:00 AM each Sunday. Connect via Zoom. Meeting ID 857 0809 0628 and passcode 526755
Foundations: Foundations of the Faith
Taught by Clayton Greer at 9 AM each Sunday. Connect via Zoom. Meeting ID 812 8464 4655 and passcode 586675.
Reflections: Evangelism
Taught by Dan Wilcox and Mike Morris at 10:30 AM on Sunday. Connect via Zoom. Meeting ID: 964-163-503 and passcode 12345
Children's Ministry
Worldview Class On Video

Last week we sent out our (e)VBS, an online adventure in God's Word as we discovered how to look at all of life from the Biblical perspective. If you were unable to participate but would like to receive the links to the videos please email Pastor Asa at asah@lakebiblechurch.com
Sunday School

Asa is emailing the Children's Sunday school lesson.
College and Career Ministry
Weekly Study and Gathering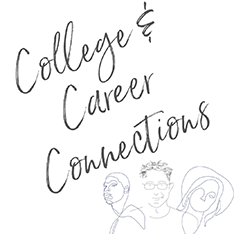 College & Career is meeting for Bible study on Wednesday nights.
6:00 to 8:30 PM
College and Career Room 243
Please contact David Fielding at davidf@lakebiblechurch.com for more information.
Women's Ministry
Women's Bible Studies Start This Week

Heart To Heart
Tuesday mornings 10:00 to 11:15 AM, Room 238 and on Zoom.
The current study is 1 Samuel by John McArthur and runs from September 15th to December 8th. At this time, no childcare is available.
Women in the Word
Thursday nights 6:45 to 8:30 PM, Room 224
Join us as we study In the School of Tested Faith with Susan Heck's excellent study plan. The study runs from September 17th and continues through December 10th. At this time, no childcare is available.
Growing Deeper, Senior Ladies Bible Study
Monthly studies will begin in January.
Men's Ministry
Men's Bible Study

Thursday evenings from 7:00–8:30 PM in the Great Room. Completing the study "What It Means To Be Godly Men" from last year.
The Final Word
New E-News Letter

The Final Word Ministry sent out its first e-news letter on September 13th. However, due to a technical glitch, I understand about 60% of the emails did not go through. We will try again on Monday, September 28th to send it out. In case you do not see it on Monday please check your spam or junk mail.
Giving Summary
Giving to Date
Weekly Budgeted Contributions
$22,715
Contributions Received
$12,679
Contribution Shortfall
-$10,036
Budgeted Contributions YTD
$272,580
Contributions Received YTD
$229,180
Contributions Shortfall YTD
-$43,400
Thank you for your faithfulness.
Mission Ministry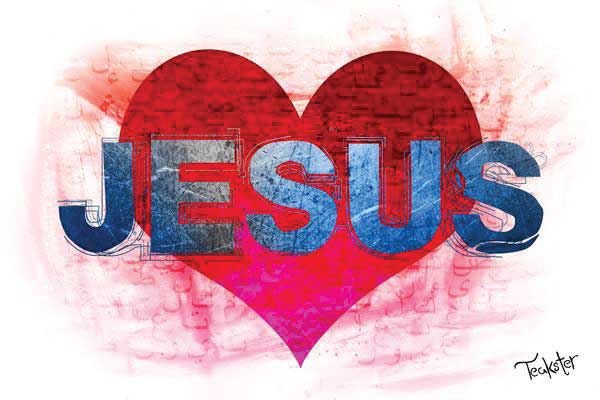 In this year's Mission to Oaxaca, we are again going to have Milton Morocho on our team. This is the twenty-second team from Lake to embark on a mission to Oaxaca, Mexico. Under the banner of "Loving Jesus", our Mission 2020 Team will mainly focus on the welfare of the people of Sublime Gracia Iglesia (Amazing Grace Church) which was completed seven years ago following ten years of mission building. Milton Morocho adds much to our team since he is our supported missionary who teaches the doctrines of the Bible to students at Rio Grande Bible Institute in Edinburgh, Texas. The value Milton adds to our team is that he is Hispanic and knows the people of Mexico and will be able to bring his calm and decisive interpretation of the Gospel of Jesus to our sister church in this great time of world-wide turmoil. Only our Lord could make this possible and under the banner of Loving Jesus makes this all the more amazing!
Stay Connected
Update Contact Information
Has your email address changed recently? Have you just moved? Did you change jobs or cell phone numbers? We would like to update our records. Please send personal contact information to Stacy Olson (stacyo@lakebiblechurch.com) or call 503.699.9840
Life Groups

Where People Care While Sharing Life