Welcome, Guests
We are so glad you are with us today. If you are a fellow believer, our earnest hope is that you will be spiritually enriched and edified by your experience here today. And if you are not yet a disciple of our Lord Jesus Christ, our prayer is that today some influence here may draw you toward Christ.
Volunteers are at the Welcome Center to assist you with any needs or questions you may have.
Sermon - Jim Andrews, Pastor
Jesus at Work: Faith Under Construction
Word From the Pastor
In God's plan, even chaos has a secret order; coincidence is just Providence in disguise.
All-Church Announcements
Communion

Next Sunday, May 31st Pastor Jim will be leading us in Communion during the online service. Please prepare your own elements so that you can join him in Communion.
Sunday School
In House Sunday School Classes are cancelled pending governmental guidelines of when to reopen.
Agape, College and Career, Reflections and Youth Group are all meeting online (You can contact those group leaders for more information).
This Week at Lake
In light of governmental guidance, your Elder Board has suspended all formal, in-house Lake ministries, including Sunday services. We will be following the government guidelines as to when we will be reopening.
Upcoming Events
Upcoming Events
At this time all events have been postponed.
Life Group Ministry
Online Life Group Meetings

The following Life Groups continue to meet.
Miller Life Group
Robinson Life Group
Sundays at 6:00 PM – 7:30 PM
Join the Zoom meeting with password 12345
Audio Only: Call (669) 900-6833, meeting ID: 461-946-512, password: 12345
Adult Education
New Colossians Bible Study

Pastor John will be teaching a study on Colossians for both Men and Women. Tuesdays at 7:00 PM
The study book that will be used is Colossians and Philemon by Christopher A. Beetham. It is available from Amazon in both book and Kindle formats.
If you have any questions about this study, please contact John Dotson.
Reflections Class Online

Dan and Mike will be hosting class online. Use the link below to connect and input the supplied meeting ID if you would like to join them. All are welcome to participate.
Current Study
Church History
When
Sunday's at 10:30 AM – 11:30 AM
Audio Only
Call (669) 900-6833, then enter Meeting ID: 964-163-503 and password 12345
Agape Class Online
On Sunday at 10:00 AM join us via the zoom app for a lively discussion of this rich gospel and to celebrate Easter Sunday.
Children's Ministry
A Pilgrim's Progress

In August we showed A Pilgrim's Progress sponsored by RevelationMedia. They have made it available to watch at home, for free. You will need to enter a valid email address to watch the movie.
VBS 2020 Has Been Cancelled

After much deliberation, your pastors have decided that we need to forego Vacation Bible School 2020. There are several factors contributing to this: 1) financial uncertainty; 2) delays in volunteer recruiting; and 3) family summer schedules. We do plan on holding a worldview formation week for the kids instead. We will need volunteers for this. If you are interested in volunteering contact Asa at asah@lakebiblechurch.com.
College and Career Ministry
Sunday Morning Class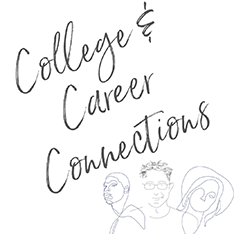 College and Career Group is meeting each Sunday at 11:00 AM via Zoom
For Audio Only
use meeting ID 560 841 8724 and password 447730
Giving Summary
Giving to Date
Weekly Budgeted Contributions
$22,715
Contributions Received
$10,194
Contribution Shortfall
-$12,521
Budgeted Contributions YTD
$1,044,890
Contributions Received YTD
$1,085,811
Contributions Surplus YTD
$40,921
Thank you for your faithfulness.
Mission Ministry
Our Lord Is Sovereign in All Things!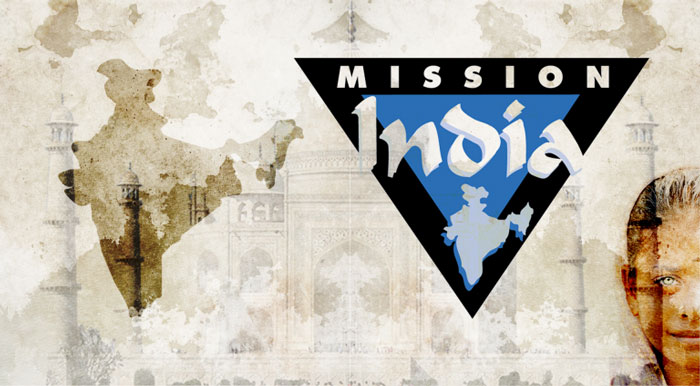 Recently, after the Corona Virus began to take a greater toll on the nation of India, a lock down of the entire country went into effect. The people had a four-hour notice to react. In a nation of 1.4 billion people more than 10 times the population of the United States this was devastating news. And, in actuality, India has a death toll amidst Corona Virus victims much less than the United States. Still, the most affected people of India are those who are the very poor. At this point, Mission India has gone into action. The literacy outreaches, Bible Clubs, and Church Planters have turned their attention to feeding the poor many of whom have migrated to the larger cities such as Delhi and Kolkata for relief. Those sitting out in the farmlands and deserted areas are being aided through the efforts of Mission India! And, we have been told that our contributions are now going to support families without food!
Ultimately, we know that people who may not have been exposed to the Gospel of Jesus Christ or even have and rejected Him are now being fed by His Spirit through the multi-faceted efforts of Mission India!
Please pray for these folks! Pray that they would surely come to know, believe, and follow Jesus Christ.
Stay Connected
Update Contact Information
Has your email address changed recently? Have you just moved? Did you change jobs or cell phone numbers? We would like to update our records. Please send personal contact information to Stacy Olson (stacyo@lakebiblechurch.com) or call 503.699.9840
Life Groups

Where People Care While Sharing Life
Connect Online
Sermon Podcast

Available on iTunes and via our searchable Sermon Podcast Archive.
YouTube Channel

Video of recent sermons and a live feed of the 9 AM service can be found on Lake YouTube Channel.
The Final Word Radio Program

KPDQ-FM 93.9 at 7 PM and 11:30 PM
TrueTalk AM-800 at 9 AM and 5:30 PM
Agape Marriage Connection
KPDQ-FM 93.9 Monday 2:00 PM
KPDQ-FM 93.9 Thursday 2:30 PM
TrueTalk 800-AM Saturday 12 noon
TrueTalk 800-AM Sunday 11:30 AM