Welcome, Guests
We are so glad you are with us today. If you are a fellow believer, our earnest hope is that you will be spiritually enriched and edified by your experience here today. And if you are not yet a disciple of our Lord Jesus Christ, our prayer is that today some influence here may draw you toward Christ.
Volunteers are at the Welcome Center to assist you with any needs or questions you may have.
Sermon - Jim Andrews, Pastor
The Curse of Familiarity
Word From the Pastor
When it comes to the gospel, familiarity is a double-edged sword. It can be a blessing for those who love it and a curse for those with contempt for it.
All-Church Announcements
Family Service Starting

Sunday Nights at 5 pm, we are offering a family service where the whole family can worship together.
This service is not a third service but is a family-friendly service with worship geared for the whole family, adults and children. A concise message that relates back to the morning sermon will be given by one of the staff pastors.
If you haven't felt comfortable attending the morning service because of childcare, now there is a service for you.
Registration will be required for this family service. If you have questions, please contact Asa Hart.
Andrew Peterson's Behold the Lamb of God

Sunday, December 6th we will be participating in the livestream of Andrew Peterson's Behold the Lamb of God at 5:00 PM (instead of the Family Service). Behold the Lamb of God is a poignant representation of the gospel story the project itself portrays – many people with different gifts and talents coming together to tell the true story of Jesus. The tour has become a tradition for many families, and we are excited to bring this livestream event to Lake Bible Church.
We will be streaming it in three different locations in the church. Be sure to reserve your spot by registering for this special event.
Questions, please contact John Dotson or Asa Hart
Bless A Child

Let a child know they are loved this Christmas by supporting Angel Tree. Visit Lake's Angel Tree portal and enter code 8RY1K to find a child to bless.
A small donation this year will mean so much to children struggling with a parent in prison and a world restricted by a pandemic. This is a ministry that can help reach children and parents with the love of Jesus Christ.
If you would like more information or need assistance, contact Sandra Arrell.
Sunday School
9:00 AM
Agape: Systematic Theology (Fall & Winter Quarters) taught by the Sheffields and the Davis's. 9:00 AM Zoom weekly link and password – Meeting ID: 857 0809 0628 Password: 526755
Foundations: Foundations of the Faith (Fall Quarter) taught by Clayton Greer. Join Zoom Meeting 9am to 10:15am 9/13/2020–12/6/2020. Meeting ID: 812 8464 4655 Passcode: 586675
10:30 AM
Reflections: Evangelism (Fall Quarter) taught by Dan Wilcox and Mike Morris. 10:30 AM, Join via Zoom Password: 12345 or for audio only: Call (669) 900-6833, then enter Meeting ID: 964-163-503 and same password. Code and password will be the same each week.
This Week at Lake
Sunday
Monday
"Fit2Serve" Women's Fitness Program. Meeting outside.
Wednesday
"Fit2Serve" Women's Fitness Program. Meeting outside.
Revelation Class (Via Zoom)
College and Career Bible Study
Thursday
Upcoming Events
December 6th
Andrew Peterson's Behold the Lamb of God Concert
Life Group Ministry
Life Group Meetings

Robinson Life Group
The Robinson life group is meeting in person at Pam Howatt's home from 6:00–8:00 PM.
If you have questions, please call Kent Robinson at 503.330.2056.
All Other Life Groups
Our remaining life groups are currently paused at this time.
Adult Education
Revelation Bible Study

Pastor John is teaching a study on the book of Revelation for both Men and Women. This class is offered Wednesdays from 12:00–1:00 PM via Zoom.
If you have any questions about this study, please contact John Dotson.
Children's Ministry
Sunday School

Asa is emailing the Children's Sunday school lesson.
Youth Ministry
This Week

Youth Group
Youth Group will be meeting outside or in the youth rooms.
Sunday's 6:00–8:00 PM
No Tuesday Bible studies this week.
College and Career Ministry
Weekly Study and Gathering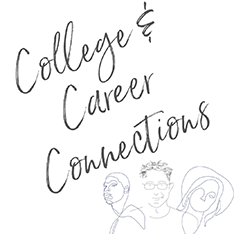 College & Career is meeting for Bible study on Wednesday nights.
6:00 to 8:30 PM
College and Career Room 243
Please contact David Fielding at davidf@lakebiblechurch.com for more information.
Women's Ministry
Women's Bible Studies

Heart To Heart
Tuesday mornings 10:00 to 11:15 AM, Room 238 and on Zoom.
The current study is 1 Samuel by John McArthur and runs from September 15th to December 8th. At this time, no childcare is available.
Women in the Word
Thursday nights 6:45 to 8:30 PM, Room 224
Join us as we study In the School of Tested Faith with Susan Heck's excellent study plan. The study runs from September 17th and continues through December 10th. At this time, no childcare is available.
Growing Deeper, Senior Ladies Bible Study
Monthly studies will begin in January.
Men's Ministry
Men's Bible Study

Thursday evenings from 7:00–8:30 PM in the Great Room. Completing the study "What It Means To Be Godly Men" from last year. Sorry, no childcare available.
Giving Summary
Giving to Date
Weekly Budgeted Contributions
$22,715
Contributions Received
$19,057
Contribution Shortfall
-$3,658
Budgeted Contributions YTD
$454,300
Contributions Received YTD
$371,159
Contributions Shortfall YTD
-$83,141
Thank you for your faithfulness.
Mission Ministry
Operation Christmas Child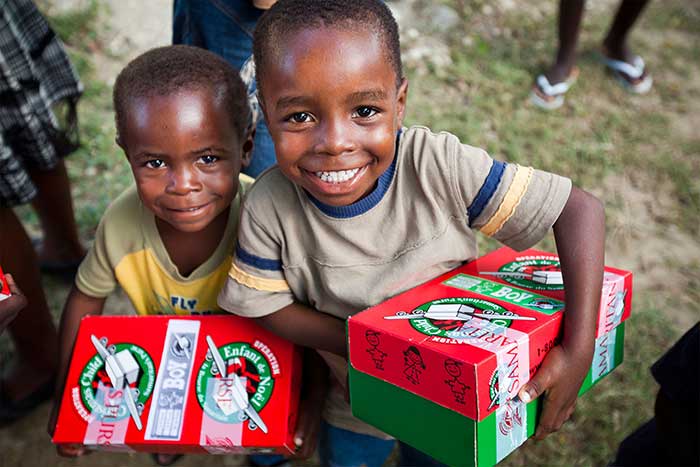 Thank you, Lake Bible!
"Love never delights in evil…it always rejoices in Truth, it always protects, it always trusts, it always hopes, It always perseveres…love never fails."! 1 Cor 13
Thank you, folk of Lake Bible for persevering through the travesty of the Corona Virus to commit to the Spiritual well-being of many children by taking the time and making the commitment to bring joy to many children! Let us pray that the gifts you provided this year reach the heart and soul of every child who receives them and that in that every child Will come to know, follow, trust and love Jesus!
Stay Connected
Update Contact Information
Has your email address changed recently? Have you just moved? Did you change jobs or cell phone numbers? We would like to update our records. Please send personal contact information to Stacy Olson (stacyo@lakebiblechurch.com) or call 503.699.9840
Life Groups

Where People Care While Sharing Life