Welcome, Guests
We are so glad you are with us today. If you are a fellow believer, our earnest hope is that you will be spiritually enriched and edified by your experience here today. And if you are not yet a disciple of our Lord Jesus Christ, our prayer is that today some influence here may draw you toward Christ.
Volunteers are at the Welcome Center to assist you with any needs or questions you may have.
Sermon - Brian Overholt
Is God Really There?
Word From the Preacher
Trying to make a case for the existence of God to a skeptical world can feel like shining the light of God's truth into the eyes of the spiritually blind. We cannot make the blind see Him or the deaf hear him…but we must proclaim him nevertheless. Here is a good place to start.
Sunday School
Reflections Update

May 2nd Reflections will return to having class on-site at 9:00 AM. A registration link will be available on the website
9:00 AM
Agape: Systematic Theology Class will be discussing "God's kindness in times of COVID". Marriage Room #232. Meeting on the first and third Sundays of the month.
Foundations: Prayer/Devotions and Guidance (Spring Quarter) taught by Clayton Greer. Join Zoom Meeting 9am to 10:15am. Meeting ID: 812 8464 4655 Passcode: 586675
10:30 AM
Not Meeting on April 4th, will resume on April 11th – Reflections: Missions (Spring Quarter) taught by Dan Wilcox and Mike Morris. 10:30 AM, Join via Zoom Password: 12345 or for audio only: Call (669) 900-6833, then enter Meeting ID: 964-163-503 and same password. Code and password will be the same each week.
This Week at Lake
Sunday
Monday
"Fit2Serve" Women's Fitness Program
Tuesday
Heart to Heart, Women's Bible Study
Zoom Heart to Heart, Women's Bible Study
Youth Bible Study for Young Men & Young Women
Wednesday
"Fit2Serve" Women's Fitness Program
New Zoom Class Starting: Daniel
College and Career Class
Awana Sparks and T&T
Thursday
Women in the Word Women's Bible Study
Men's Bible Study
Upcoming Events
May
7 – Monthly Prayer Meeting
16 – Mission Auction and Lunch
July
19-23 – Vacation Bible School
Life Group Ministry
Life Groups

Robinson Life Group
Sunday nights from 6:00-8:00 PM, meeting in Tigard area.
If you have questions, please call Kent Robinson at 503.330.2056.
Adult Education
New Bible Study

Beginning Wednesday, April 21 at noon a new online study taught by John Dotson will begin. After finishing Revelation we will now look back at Daniel. Not only does this book describe God's faithfulness to the Jews in exile, it also gives hope to all as God slowly rolls out a picture of what waits His own at the end of days. Join us at noon on Zoom. See you next Wednesday.
New CrossTraining Classes
Please consider joining one of our Sunday School classes.
9:00 AM
Foundations Class: Prayer/Devotions & Guidance led by Clayton Greer. This class is held via Zoom.
Agape Class: Is meeting on the first and third Sunday's of the month. Their class will be discussing "God's Kindness in Times of COVID". This class is held in person in the Agape room and requires registration.
10:30 AM
Reflections Class: Missions led by Mike Morris/Dan Wilcox. This class is held via Zoom.
Children's Ministry
Vacation Bible School 2021

Vacation Bible School registration has begun! Concrete and Cranes Vacation Bible School 2021 is coming fast (July 19-23)! This year we are offering a scaled down VBS with a priority to Lake Bible Church families. Registration forms can be found in the office or in the lobby.
Cost is $30 per child (no family pays more than $100).
Payment must be included to register.
Scholarships are available.
VBS 2021 Volunteers
VBS Volunteers are needed! Every Lake vacation Bible school thrives because of our volunteers. Take part in one of our biggest evangelistic outreaches of the year. Please sign up at the VBS counter in the lobby before and after services on Sunday or call the church office to learn how you can help.
Sunday School

Children's Sunday School meets at 9:00 AM (during first service).
Parents will need to register their kids for Sunday school as well as themselves for service.
We are following CDC guidelines for the children's Sunday school, (masks etc.)
Please contact Asa Hart if you have any questions.
Youth Ministry
This Week

Youth Group
Youth Group will be meeting outside or in the youth rooms.
New time Sunday's 5:00–7:00 PM
Guys and Ladies Bible Study, Tuesday's 6:00–8:00 PM
College and Career Ministry
Weekly Study and Gathering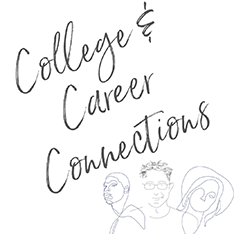 College & Career is meeting for Bible study on Wednesday nights.
6:00 to 8:30 PM
College and Career Room 243
Please contact David Fielding at davidf@lakebiblechurch.com for more information.
Women's Ministry
Women's Bible Studies

Women in the Word
New study begins April 1st and continues through May 20th.
Study Name: Chosen By God, Author: R.C. Sproul
Cost: $20 for materials
Thursday nights 6:45 to 8:30 PM, Room 224. Led by Patty Berger.
How does it make you feel to know that God's choice of salvation for you was in place before the world began? Wonderful, right? His pre-destined grace as shown in our salvation is far reaching and touches our lives in many tangible ways. Despite its impact, predestination isn't always easily understood, viewed as perhaps a bit archaic or beyond our ability to understand. Not so! This is a biblical doctrine each one of us should give thought to. Join us for this seven week study as we open Gods Word to gain a clear understanding of the doctrine of predestination – not whether God predestinates, but how He predestinates.
Questions? Contact Patty Berger at pmberger@hotmail.com
Heart To Heart
Began January 19th.
Tuesday mornings 10:00 to 11:15 AM, Room 238 and on Zoom.
The study is 2 Samuel:David's Heart Revealed by John McArthur. Cost of materials is $20. At this time, no childcare is available.
Men's Ministry
Men's Bible Study

Men's Bible Study began January 7th.
A Look At World Religions, Christian Denominations, Sects and Cults 7:00 to 8:30 PM Thurdsday nights onsite and on Zoom.
Contact John Dotson for more information.
Giving Summary
Giving to Date
Weekly Budgeted Contributions
$22,715
Contributions Received
$17,096
Contribution Shortfall
-$5,619
Budgeted Contributions YTD
$931,315
Contributions Received YTD
$1,017,402
Contributions Surplus YTD
$86,087
Thank you for your faithfulness.
Mission Ministry
2021 Mission Auction

The Mission Auction and Lunch is coming! Save the date for May 16th.
There will be a silent auction and an oral auction. This year bidding will be available online.
Lunch catered by Mary Johnson, Savory Platter.
Tickets for lunch will be sold a few week prior to the auction. Questions contact: Stacy, 503-699-9840, stacyo@lakebiblechurch.com
'All About God' Ministries

Jim Kalac, our missionary who represents the World-wide Internet outreach of All About God Ministries, reports that while millions of gospel presentations were made available to seekers this past year, censorship by Google resulted in a drop of traffic by nearly 44%.
Yet, even with this drop many, many, youth…worldwide…are seeking the truth of God's Word and amazingly the predominant feature of these youth is that they are in bondage to various cults and experience Spiritual Warfare on a daily basis. One such example is that of a twenty-year old girl who said, "I just want truth!" Of course, this is a world-wide plea and goes on daily through searches which surface on the All About God website.
Please pray that our Lord would make available His Word through this ministry and especially console and transform the souls of many who, like us all, are disturbed by the spiritual warfare that is so prevalent in our country and worldwide!
Stay Connected
Update Contact Information
Has your email address changed recently? Have you just moved? Did you change jobs or cell phone numbers? We would like to update our records. Please send personal contact information to Stacy Olson (stacyo@lakebiblechurch.com) or call 503.699.9840
Life Groups

Where People Care While Sharing Life
Connect Online
YouTube Channel

Video of recent sermons and a live feed of the 9 AM service can be found on Lake YouTube Channel.
Sermon Podcast

Available on iTunes and via our searchable Sermon Podcast Archive.
The Final Word Radio Program

KPDQ-FM 93.9 at 7 PM and 11:30 PM
TrueTalk AM-800 at 9 AM and 5:30 PM