Welcome, Guests
We are so glad you are with us today. If you are a fellow believer, our earnest hope is that you will be spiritually enriched and edified by your experience here today. And if you are not yet a disciple of our Lord Jesus Christ, our prayer is that today some influence here may draw you toward Christ.
Volunteers are at the Welcome Center to assist you with any needs or questions you may have.
Sermon - David Fielding
Our Weakness; God's Strength
Word From the Preacher
As believers we are often tempted to think like the world when it comes to our weaknesses. We would rather ignore them, hide them, or excuse them, and when we do pray we often just want God to remove them. But what if one of God's greatest platforms to demonstrate his grace to us and his glory through us is by using our weaknesses instead of removing them? We can all relate to the apostle Paul as he pleaded with the Lord three times to remove the source of his weakness; the source of his pain. But it is hard to relate to Paul's conclusion when God said no. He bragged about the weakness he begged God to take. Paul had learned as we must; that our weaknesses can be our greatest strengths when we surrender them to Christ.
All-Church Announcements
New Members Class

Learn about becoming a member at Lake.
Sunday, March 21st, 12:30 PM in the Marriage room, #232. Lunch is provided.
If you are interested in attending or have questions, please email Stacy at stacyo@lakebiblechurch.com.
Easter Eggs

Easter Egg Hunt at Home!
This year we will be hosting an At-Home Easter Egg Hunt. Egg packs will be ready to be picked up on March 21st. This will be a great event to invite your friends and neighbors over to participate. An online video Gospel presentation from Pastor Asa will accompany the Egg Hunt.
Spring Ahead is Coming!

Don't forget – daylight savings is in 1 week, Sunday March 14th. Set your clocks forward Saturday night before you go to bed.
Sunday School
9:00 AM
Agape: Systematic Theology – Not currently meeting. On a break.
Foundations: Life Together (Winter Quarter) taught by Clayton Greer. Join Zoom Meeting 9am to 10:15am 9/13/2020–12/6/2020. Meeting ID: 812 8464 4655 Passcode: 586675
10:30 AM
Reflections:Biblical Manhood and Womanhood (Winter Quarter) taught by Dan Wilcox and Mike Morris. 10:30 AM, Join via Zoom Password: 12345 or for audio only: Call (669) 900-6833, then enter Meeting ID: 964-163-503 and same password. Code and password will be the same each week.
This Week at Lake
Sunday
Monday
"Fit2Serve" Women's Fitness Program
Tuesday
Heart to Heart, Women's Bible Study
Zoom Heart to Heart, Women's Bible Study
Youth Bible Study for Young Men & Young Women
Wednesday
"Fit2Serve" Women's Fitness Program
Zoom Revelations Class
College and Career Class
Awana Sparks and T&T
Thursday
Women in the Word Women's Bible Study
Men's Bible Study
Upcoming Events
March
14 – Daylight Savings
14 – New 'Zoom' Sunday School Classes Begin
21 – At-Home Easter Egg packs ready for pick up.
21 – New Members Class
28 – Evening Family Service
July
19-23 – Vacation Bible School
Life Group Ministry
Life Groups

Robinson Life Group
Sunday nights from 6:00-8:00 PM, meeting in Tigard area.
If you have questions, please call Kent Robinson at 503.330.2056.
Adult Education
Revelation Bible Study

Pastor John is teaching a study on the book of Revelation for both Men and Women.
Wednesdays from 12:00–1:00 PM via Zoom.
If you have any questions about this study, please contact John Dotson.
Children's Ministry
Sunday School

Children's Sunday School has started during 9:00 AM service (first service).
Parents will need to register their kids for Sunday school as well as themselves for service.
We are following CDC guidelines for the children's Sunday school, (masks etc.)
Please contact Asa Hart if you have any questions.
Youth Ministry
This Week

Youth Group
Youth Group will be meeting outside or in the youth rooms.
Sunday's 6:00–8:00 PM
Guys and Ladies Bible Study, Tuesday's 6:00–8:00 PM
College and Career Ministry
Weekly Study and Gathering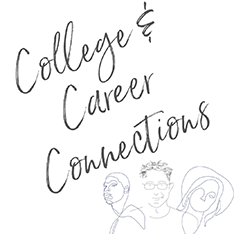 College & Career is meeting for Bible study on Wednesday nights.
6:00 to 8:30 PM
College and Career Room 243
Please contact David Fielding at davidf@lakebiblechurch.com for more information.
Women's Ministry
Women's Bible Studies

Heart To Heart
January 19th – May 2021
Tuesday mornings 10:00 to 11:15 AM, Room 238 and on Zoom.
The study is 2 Samuel:David's Heart Revealed by John McArthur. Cost of materials is $20. At this time, no childcare is available.
Women in the Word
January 7th – May 2021
Thursday nights 6:45 to 8:30 PM, Room 224
Join us as we study In the School of Tested Faith with Susan Heck's excellent study plan. Cost of materials is $20. At this time, no childcare is available.
Men's Ministry
Men's Bible Study

We are looking at world religions, Christian denominations, sects and cults.
7:00 to 8:30 PM Thurdsday nights onsite and on Zoom
Contact John Dotson for more information.
Giving Summary
Giving to Date
Weekly Budgeted Contributions
$22,715
Contributions Received
$18,076
Contribution Shortfall
-$4,639
Budgeted Contributions YTD
$795,025
Contributions Received YTD
$836,018
Contributions Surplus YTD
$40,993
Thank you for your faithfulness.
Mission Ministry
Thank You!

When we celebrated our Mission this past Sunday, we did so with the resolve that in serving our Lord with the aim to glorify Him there is nothing that can stand in our way! This past year has proven that Lake Bible Church, though under siege by the many faceted reach of the coronavirus, has not been deterred from its profound Mission:
Building People Up in Christ
Sending People out for Christ
Bringing People to Christ
During the month of February we were availed of four outstanding messages that ought to impel us forward, joyfully, in obedience to Jesus in all aspects of our life seeking the Holiness that God has set before us as a very reachable goal in our transformation from being born to being Born Again!
Stay Connected
Update Contact Information
Has your email address changed recently? Have you just moved? Did you change jobs or cell phone numbers? We would like to update our records. Please send personal contact information to Stacy Olson (stacyo@lakebiblechurch.com) or call 503.699.9840
Life Groups

Where People Care While Sharing Life
Connect Online
Sermon Podcast

Available on iTunes and via our searchable Sermon Podcast Archive.
YouTube Channel

Video of recent sermons and a live feed of the 9 AM service can be found on Lake YouTube Channel.
The Final Word Radio Program

KPDQ-FM 93.9 at 7 PM and 11:30 PM
TrueTalk AM-800 at 9 AM and 5:30 PM