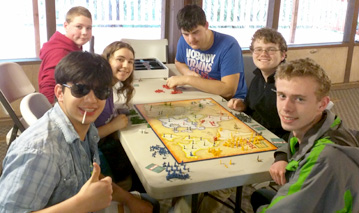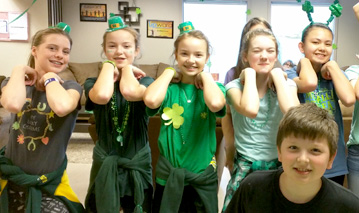 LBC Youth
Director of Student Ministries:  Branden Brooks, brandenb@lakebiblechurch.com
We Are About…
Experiencing a personal relationship with Jesus Christ
Living a real faith in the real world
Caring for each other
Reaching out to friends
Asking tough questions
What's Going On?!
Weekly
Sunday Morning Worship & Teaching: 9:00-10:15 am in the Youth Center
Thursday Night Youth Group: 6:30-8:30 pm in the Youth Center
Monthly
Small Groups: Days and Times vary. Contact one of the staff listed above for more information.
Monthly Special Events: Fun events off campus, Service projects, etc.
Annual Events
High School: Summer Retreat in August and Winter Retreat in February.
Junior High: Fall Retreat in November & Winter Retreat in March.
Special Events for 2017
Winter Retreat: Friday, March 3rd–Sunday, March 5th
Join us for our annual retreat to Molalla! This is our time to "get away" and hang out with God & each other in relaxed forest setting along a mountain stream. We'll be eating good food, playing games, building relationships, and developing hearts and minds that know God.
Cost: $104 per student. (Please, don't let the cost keep you from coming! Talk with Brandon or David and we'll work it out!)
Friends are always welcome!
Psalm 119:9-11: "How can a young [person] keep his way pure? By living according to your word."
Youth Program Medical Release
All members of the Lake Bible Church youth program must have a current medical release to participate in special events. The medical release must be signed by a guardian and notarized. Call the church office for information on when a notary is available. Download form now.