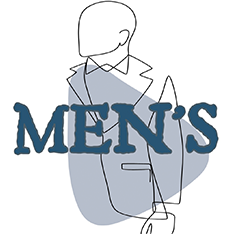 Be on guard. Stand firm in the faith. Be courageous. Be strong.1 Corinthians 16:13 NLT
We aim to draw the men at Lake Bible Church to study the Word of the Lord, working together to search the scriptures, to hear God's voice both privately and corporately through them, and to apply and obey the call and truths that God has given us each week in every area of our lives.
About Us
Currently the Men's Ministry Thursday evening study is "Godly Men". This study is an in-depth study of the central doctrines of the Christian faith and their biblical foundations, along with Biblical Christian living. In our quest to have accountable fellowship, we plan and schedule opportunities for men to gather often, to go fishing, bowling, attend sporting events, etc, and while this may now look different we value your input with new ideas, or ways to make the previous events happen. Let's plan and discuss these extra events at our Men's Bible Study.
Thursday Night Men's Bible Study 7:00-8:30PM
We are not offering childcare or dinner at this time. Teaching/discussion time starts at 7:00 PM and ends at 8:30 PM.
Visitors are always welcome, and there is no official age limit to attend. If you have young men in your life (sons, friends, family, or mentees), we would be thrilled to have them join us. Each week builds on the previous week—but feel free to join at any time and we'll provide copies of the previous lessons if desired.
Help us make this a valuable time for everyone, by keeping in mind this time lasts for a little over an hour.