Are you looking for a place where you can get to know God better? Would you like a deeper understanding of the Bible? If yes, then our Tuesday morning Bible study is the place for you. We are women of mixed ages and varied stages of growth in our walk with Christ who all want to know Him better and bring Him joy. We have an informal structure where we gather around His Word in small groups, focusing attention on scripture as we encourage and get to know one another better. Come find a place where you can feel at home.
Cost
$75 (September-May) or $30 Fall Session only, $45 Spring Session only; $20 Summer Session
Childcare
Free children's program for infants through Pre-K – registration required
Registration
We use PayPal to securely process payments, but you do not need a PayPal account to make a payment. When you click "Pay Using PayPal," simply provide your credit and debit card information. If you prefer, you may register online and pay for study materials in person.
Already registered and need to add or pay for a bible study? Look up your registration to make payment or get secure link to update registration.
Hand In Hand Children's Program
A Bible-based morning of friendship and fun is provided for infants through Pre-Kindergarten children. Our Hand in Hand team is a group of amazing women who will love your children and teach them God's word while you're learning and growing with others in your group. All volunteers are screened prior to being admitted to any classroom.
Serving in Hand to Hand
Do you enjoy children or feel an urgency to help weave God's Word into their hearts and lives? Consider serving in our Hand in Hand children's program from 9–11 am and attending a Bible study together from 11:30–1 pm. You are impacting young lives that are open to learning about God while having the opportunity to grow in your relationship with Christ yourself. It's a win-win opportunity! A simple screening process is required prior to being placed in a classroom.
Contact Sharon Van Slyke at 503.699.9840 or sharonv@lakebiblechurch.com  for more information.
Fall Session (September 17th -December 17th)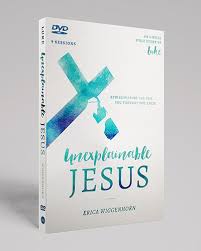 Unexplainable Jesus  A Study in Luke
Video Support
Voddie Bauchum, Alistair Begg, Kevin DeYoung, Al Mohler, RC Sproul, Ravi Zacharias
Do you need a fresh encounter with Jesus? Maybe you need to encounter Him for the first time to figure out who He is and what He came to do. Perhaps you're hungry for a closer walk with our Savior. Wherever you're coming from, He welcomes you. This study through the book of Luke will not only familiarize you with His life and ministry but the profound effect it had and continues to have on those who choose to follow Him.
Winter Session (January 21st-May 5th)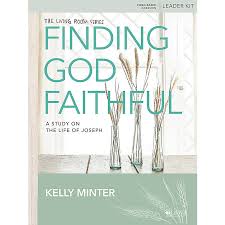 Option 1
Finding God Faithful  A Study of the Life of Joseph
Video Support
Alistair Begg, John MacArthur, Kelly Minter, and more
Have your circumstances ever led you to wonder if God is there, if He cares and if He is in control? Similar thoughts may have run through Joseph's mind as he suffered betrayal, false accusations, and imprisonment. But through his life story, we see an ongoing reminder of God's faithfulness. Whatever we walk through, God's presence is constant, His provision is enough, and His purposes are unstoppable.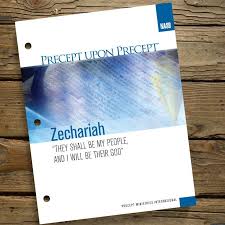 Option 2
Precept Upon Precept: Zechariah
Zechariah prophesied to discouraged Israelites, announcing that it was a new day for God's people. He sought to inspire those who'd returned from captivity to rebuild the temple though his concern was with much more than bricks and mortar. God wanted more than a rebuilt temple – He wanted restored relationships. His plan of redemption, triumph, and Kingship was in process. What will happen on the day when the Lord is king over all the earth? There is a future time of restoration coming for the righteous. Are you ready for that day?
Option 3
Doctrine For Devotion
Teachers
Lake Bible Pastoral Staff
Do you know God? How do you know Him? Is it through incantations or waiting on an impression of the heart? Or is it based on revealed truth? If we are to know, love, and worship God as He desires to be known, loved, and worshiped then we must study what He has revealed about Himself. We must have right doctrine so that we can have right devotion. Doctrine for Devotion is a study in systematic theology designed so that we might "reach unity in the faith and in the knowledge of the Son of God and become mature." (Ephesians 4:13)
Summer Session  (June 9 – July 21)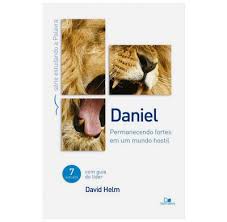 Daniel  Staying Strong in a Hostile World
Our world rejects God – how can we remain faithful to Him? Is it worth standing firm when His kingdom often seems so far away? Is it possible to be a blessing to our nations and show the power and goodness of God in our day? Daniel and his friends sought to remain faithful in a foreign land even though they may have wrestled with similar questions. The book of Daniel will assure and challenge us in ways that draw us closer to a heart for and dependence on God.