What is the Bridge Ministry?
Therefore, encourage one another and build each other up. Just as you are doing.I Thessalonians 5:11
A ministry devoted to providing home visits for the Lake Bible family unable to attend Church services, short term or long term. Helping to involve them with what is happening at Lake so they can feel connected and encouraged.
How you can assist the Bridge Ministry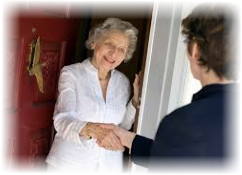 Let us know of anyone in our Lake Bible body who are unable to attend church and would benifit from a home vist.
Come join our home visit team and be a part of encouraging others and being blessed by some very amazing people.
If this sounds like something you would enjoy being a part of, contact the Bridge Ministry Coordinator, Michele Dollar at 503.682.7186 or
mmdollars@gmail.com
.
What is a Bridge home visit?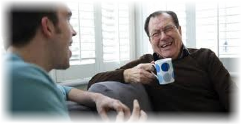 A time to:
Have a devotion or a one on one Bible study
Pray together
Build relationships
Fellowship together
Be an encouragement
Help with physical needs
Update them on what is happening at Lake
Determine needs that can be met by Lake Bible
Help them plug into existing ministry opportunities