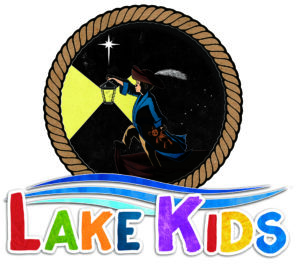 The Scriptures clearly teach (pervasively throughout, but for specific examples see Deuteronomy 6:4-9, 11:18-21, Psalm 78, Proverbs 1-6 and Ephesians 6:4) that believing parents are responsible for raising their children in the instruction of the Word of God. At Lake Bible Church, it is our desire to equip parents in shepherding their children in the truth of the Gospel. This means that we view ourselves in a support role: we are teaching the Bible to children as parents are listening to the preaching of the Word whereby they are shaped and formed for ministry in their homes.
Lake Kids News Weekly Email
We want to help our parents in building a foundation of biblical literacy for their kids. Because of this, we use Lifeway's Gospel Project curriculum and tools.  Every three years we journey through the entire Bible and discover that every page of the Bible points forward to its final word in Jesus.
Every Tuesday, parents receive an email updating them on the week's lesson and offering questions, insights, and tools for use in dinner table or family-time discussion. To sign up for our weekly email click here.
Book Table
Beyond weekly emails, we want to further equip our parents with excellent books. Every week between services we open our Families Book Table and Resource Library.  Every book we offer is heartily recommended by our pastors.
Parents Forum
We hold quarterly Parents Forums – open to all parents and guardians – in which we will discuss theological issues and cultural trends as it pertains to parenting according to the Gospel.
Lake Families Bible Memory Project
Every quarter we release a new booklet encouraging families to memorize Scripture together. Here are the links to the PDF files for this year:
Lake Families Bible Memory Spring 2018
Lake Families BIble Memory Summer 2018
Lake Families BIble Memory Fall 2018
Lake Families BIble Memory Winter 2019 (current issue)
Monthly Teacher's Training
We also welcome parents to attend our monthly teacher's training the last Sunday evening of every month (excepting November and December). We read formative books and engage in discussions on the bible and teaching children. Refreshments are provided. For more details email pastor Asa at asah@lakebiblechurch.com.
Annual Events
Vacation Bible School – July 16-20, 2018
Promotion Sunday – Second Sunday in September, September 9th, 2018.
Awana Begins – Second Wednesday of September, September 12th, 2018
Easter Egg Hunt – Saturday before Easter Sunday
Additional Inforamtion
Click on the links below for more information: