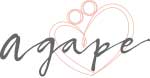 Our goal at Agape Marriage is to produce stronger families through His Word, His Spirit and His people. We view marriage as the most important relationship we will have in our lifetime, outside of our relationship with Christ. Because of this, our desire is to encourage, foster, and build up healthy marriages that reflect His grace and glorify God's kingdom.
About Us
It's our desire to build thriving Marriages and that all married couples would enjoy the gift of their spouse and have fun together! If you would like to connect and engage with other couples or get involved, there's a place for you here. We'd love to see every couple participate in Agape Marriage, using it as a piece of their walk with Christ. We welcome you if: Lake is your church home, you have a home church or you're looking for one! If you desire to grow in your faith and your marriage with us…welcome!
Current Classes and Programs
Agape Marriage
Sunday Mornings
9:00–10:15 AM
Life Together—Through the Bible
Looking to connect with other couples & families who desire to grow in their relationship with other couples and The Lord? This is just the place! Currently this Sunday morning class is discussing what it means to be "in community" with The Body through a year round curriculum taking us through a survey of the first half of The Old Testament. Each week there is lively discussion, great food, as well as the instruction of the Word. When couples look to improve their marriages, they should look to The Church – a church where God's Word is taught.
We meet each week at our church home, in the Marriage Ministry room (Room 232) during the 9 am service to study the Word together where we'd love to invite you to join us.
For just as each of us has one body with many members, and these members do not all have the same function, so in Christ we, though many, form one body, and each member belongs to all the others. (Romans 12:4-5)
Re|Engage
Wednesday Evenings
6:30–8:15 PM
Marriage Enrichment Program
Whether your marriage needs to be reignited or resurrected, you'll find Re|Engage a safe place to reconnect with your spouse.This 18 week course provides a time of growing in our relationships, and learning how to love our spouses, the way Jesus instructed us to. It's a place where healthy, vibrant marriages will flourish, mediocre marriages will be revitalized and broken or hurting marriages can be rebuilt and restored. Re|Engage Study Info: A Nationally recognized 18 week course, based on the Biblical Truths found in God's Word on Marriage. Reconnecting, reigniting, and resurrecting marriages at all stages. There is an attendance requirement for this program. If one or both members of a couple will be unable to attend 3 or more sessions, they will be asked to consider postponing enrollment until participation can be ensured, or registering for the Agape Marriage Bible study that runs at the same day and time.
We offer childcare and dinner every week, both available at 6:00PM, and group starts at 6:30PM. There is a small fee to cover a portion of the books, childcare and meals.
Marriage Bible Study
Wednesday Evenings
6:30-8:15 PM Cherish by Gary Thomas
What if one word could change your marriage? That word is "cherish"! When you and your spouse choose to notice, appreciate, honor, and encourage one another it will bring hope, light, and life into your relationship. If you have already completed the ReEngage curriculum, or cannot commit to the entire 18 weeks of the Re|Engage study, but would like to continue building your marriage, this is the study for you.
Bible Study Info: Cherish is a 10 week study that uses the example of the many ways we are cherished by God, and encourages us to live that out with our spouses. This study will be followed by an 8 week Book of the Bible Study. Join us for either or both and start building your marriage!
We offer childcare and dinner every week, both available at 6:00PM, and group starts at 6:30PM. There is a small fee to cover a portion of the books, childcare and meals.
Agape Marriage Radio/Podcast
93.9 KPDQ: Monday at 2:00 PM Thursday at 2:30 PM True Talk 800: Saturday at 10:30 AM and Sunday at 11:30 AM
Current Series: Avoiding Traps in Your Marriage and Thriving While Surviving The Holidays
Podcasts available at:
Agage Marriage Podcast