2017 Women's
Retreat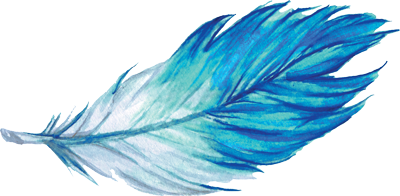 Weightless
Hebrews 12:1-3
January 20–22, 2017 at the Cannon Beach Conference Center.
Renew old friendships. Create new ones. Invite a friend. If you can't come for the whole weekend— join us in our Saturday Day Trip!
Register Now!Download Printable Brochure
Already registered? Lookup registration and pay online.
The writer of Hebrews 12:1-3 challenges us to run our race with endurance. What gets in the way of you running your race? At our retreat Kay will help us expose three hold-ups that keep many women from facing forward and pursuing the calling God has for them: comparison, excused and cherished sins, and the excess baggage of past hurts, unsatisfied desires and unchecked fears. She encourages us to focus our attention on Jesus and to handle each of those hindrances the same way He did so we can run to win.
Open your Heart to become Weightless of the chains the world places on us!
Step-up for Small Groups
Looking to discuss the speaker sessions with a small group? Please sign up for small groups when you register.
Registration
In addition to online registration, you may pick up a registration form at the church office or download a registration form and drop off between services or at the church office. Registration can also be completed between church services on Sunday. The table below lists registration costs based on room type.
Questions? Contact Valerie Anderson, Registration Coordinator, at either 503.449.2276 or Valerie.anderson73@gmail.com.
Before You Register
Consider inviting a special friend or family member to share this weekend with you. Invite a friend to join you Friday night at 6:30pm and next thing you know it will be Sunday…and time to head home.
Plan your roommate list in advance and sign up together.
Also, if you would like to provide scholarship funds for other attendees, include this on your check or during online registration.
Room Rates
Includes a $35 non-refundable deposit. All room assignments are final on January 18th.

| Room Size/Guests Per Room | Cost Per Attendee |
| --- | --- |
| Single | $230.00 |
| Double | $205.00 |
| 3 Person | $190.00 |
| 4 Person | $180.00 |
| 5-6 Person | $160.00 |
| Single Bunk Room | $175.00 |
| Double Bunk Room | $160.00 |
| Saturday Only, Including Transportation | $75.00 |
Conference Only Option
If you can't come for the whole weekend, join us Saturday! Be chauffeured to the coast, arrive in time for breakfast, and still end the day back at Lake Bible following the evening session.
The cost of the Saturday only option is just $75 and includes breakfast and dinner at the conference center.
Scholarships
We desire to have every woman attend our retreat who wants to be there. We have some funds to assist those who cannot attend due to financial reasons. If you are in need please contact Sharon Van Slyke, Women's Ministry Director, at 503.699.9840 or via email.
Requests are kept strictly confidential.
Event Details
Check in: Doors open at 4:30 Friday night in the lobby of the Pacific View Lodge at Cannon Beach Conference Center.
Friday Session 1 start time: 6:30 pm
Saturday Free Time: 1:00—5:30 PM
Sunday check-out time: 1 PM
Emergency Contact
Calls can be made to 503.436.1501. Messages will be left on the bulletin board in the main lobby of the conference center.
Carpooling
If you need transportation or just want to start your fellowshipping early through carpooling, please sign up on the carpool clipboard at the registration table. You will be matched with others based on location, needed departure time, etc.
If you have additional carpool related questions contact Tracy Barnes via email or at 503.351.7093.
Keep It Simple
What to pack…
Bible, clothes for the changing climate of the Oregon coast, money for Friday dinner and Saturday lunch, and an open heart.
What not to pack…
Bedding and towels, pets, husband, sleeping bag or kids (6 months and up)! Also, please refrain from using heavily scented body products in consideration of those with allergies.
What is provided…
Furnished guest room: bedding, towels, shampoo and soap
Saturday breakfast and dinner
Sunday Brunch
Growing closer to God
Friendships and Fellowship
Contact Information
Registration Coordinator: Valerie Anderson Valerie.anderson73@gmail.com or 503.449.2276
Retreat Coordinator: Kim Dixon Kim.Rn@comcast.net or 503.334.6293