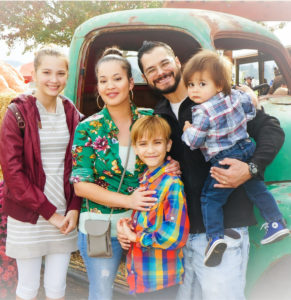 David began his connection with Lake Bible Church in the Spring of 2010. He served as Lake's Director of High School Ministries for five years and now serves as the Director of Connections and College/Career.
Growing up David sensed that there was much suffering being experienced on the outside of his South Salem suburban environment. While his parents were highly principled and moral people, faith in Christ was not a reality in his day to day home. David turned to himself to understand how to reach out to those he felt he needed to help. During a journey of misguided intentions, sinfulness, and ignorance David landed in jail facing years in prison for living the life style of those he originally desired to help. It was there where Christ met Him, forgave him, and transformed Him.
Since the Summer of 1999, David has had one ultimate desire; to know the God who saved him more fully and to share Him more clearly with others.
David's mother and daughter Mya began attending Lake Bible Church while he was in prison. David joined them at Lake his first Sunday out of prison in May of 2010.
During his time as Director of High School Ministries he also obtained a Bachelors degree of Pastoral Ministry and Biblical and Theological studies from Multnomah University. David is married to the love of his life Wendy and they live in Hillsboro with their three children June, Shaun, and Josiah. His oldest daughter, Mya is now an adult and lives in Los Angeles, California.
David's heart for Christ centered connections with others is motivated by his belief that: "No matter where you're from or where you find yourself, be it the suburbs, the inner city, or the prison house, there is only One who can make you whole, and His name is Jesus Christ."
David would love to connect with you if you have questions about faith in Christ or you're interested in Pastoral counseling or discipleship. Even if you're not sure what your questions are, but would like to have a cup of coffee and talk about your journey, shoot him a text, or give him a call.
"Now this is eternal life that they know you, the only true God, and Jesus Christ, whom you have sent." John 17:3